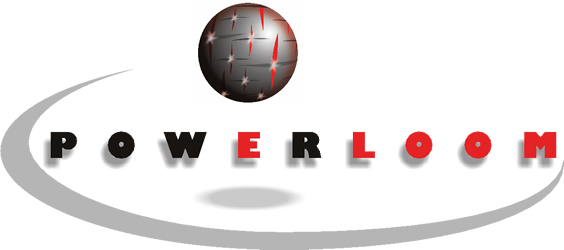 For Immediate Release
PowerLoom and BEA Enter Into Agreement to Integrate Its Multi-Dimensional Exchange Platform With BEA's New B2B Infrastructure Software
PITTSBURGH, Dec. 19 /PRNewswire/ — PowerLoom Corporation has entered into an agreement with BEA Systems, Inc. to integrate its powerful exchange engine with BEA WebLogic Collaborate™, a comprehensive business-to-business (B2B) infrastructure software for dynamically linking trading partners, integrating business processes, and building and managing e-marketplaces.
"Our goal is to combine PowerLoom's RealExchange™ multi-dimensional matching engine with BEA WebLogic Collaborate to deliver high levels of scalability and performance for net market makers. As online markets move beyond price and quantity alone to all of the relevant criteria surrounding a buy/sell decision, increased transparency will lead to substantially higher transaction volumes," said Dwight Dietrich, founder and co-CEO of PowerLoom.
"More decision criteria," Dietrich continued, "coupled with increased market velocity, results in exponentially more complex tasks of matching buyers and sellers in a real-time, Nasdaq-style trading environment. It is like moving from checkers to chess. Fortunately, the PowerLoom trading engine solves this problem. Combining our engine with the BEA WebLogic E-Business Platform™ is important to providing customers with a solid, industrial-strength foundation solution for their net markets."
"More than 30,000 companies are developing B2B exchanges today," said Barbara Britton, president of the BEA E-Commerce Integration Division. "With BEA WebLogic Collaborate, BEA is addressing the real business needs of these companies to bring partners together quickly on a B2B platform that delivers rapid time-to-deployment, enterprise system scalability, and real-world business model integration. We are delighted that PowerLoom has selected BEA to provide its exchange infrastructure foundation."
Dietrich said PowerLoom initially will concentrate on six market vertical segments: energy, telecommunications, transportation, automobiles, collectibles, and financial services, including the insurance and credit markets.
PowerLoom's RealExchange™ engine is powerful enough to drive high-volume, automated Internet-based bid-ask exchange markets, where large numbers of online buyers and sellers simultaneously view the market and place multi-dimensional orders in real time. The engine can instantly match them together or provide the transparency for buyers and sellers to move their orders toward each other, creating a highly liquid market with large transaction volumes. The engine is flexible enough to be adapted to any type of e-market exchange.
About PowerLoom Corporation
PowerLoom Corporation™ (http://www.powerloom.com) of Pittsburgh, PA, is an Internet infrastructure provider that develops and markets flexible, modular software tools to enable the construction and maintenance of scalable, automated and optimized multi-dimensional online exchanges.
About BEA
BEA Systems, Inc. is one of the world's leading e-business infrastructure software companies, with over 8,000 customers around the world, including the majority of the Fortune Global 500. Headquartered in San Jose, CA, BEA has 90 offices in 30 countries and is on the Web at http://www.bea.com.
Legal Notice Regarding Forward-Looking Statements
Some of the statements in this press release are forward-looking, including the statements regarding: the development, delivery, benefits and features of the integrated PowerLoom and BEA solution and higher transactions volumes. Actual results could differ materially from those expressed in any forward-looking statements. Risks and uncertainties that could cause results to differ materially include risks associated with: any unforeseen technical difficulties related to the development of the integrated PowerLoom and BEA solution (including any incompatibilities between BEA's and PowerLoom's products); any technological changes in the market for collaborative e-business infrastructure solutions which could render such a solution less functional or competitive; and any slowdown in the rate of adoption of the Internet as a medium to conduct business due to such reasons as online congestion and security concerns. Readers should also refer to the risk disclosures outlined in BEA's 10-Q for the quarter ended October 31, 2000 and subsequent reports filed thereafter from time-to-time with the SEC. The forward-looking statements contained in this release are made as of the date hereof, and BEA does not assume any obligation to update such statements nor the reasons why actual results could differ materially from those projected in such statements.
BEA and WebLogic are registered trademarks of BEA Systems, Inc. The BEA WebLogic E- Business Platform BEA WebLogic Server, and BEA WebLogic Collaborate are trademarks of BEA Systems, Inc. All other company and product names may be trademarks of the company with which they arc associated.
SOURCE PowerLoom Corporation
Web Site: http://www.powerloom.com
# # #