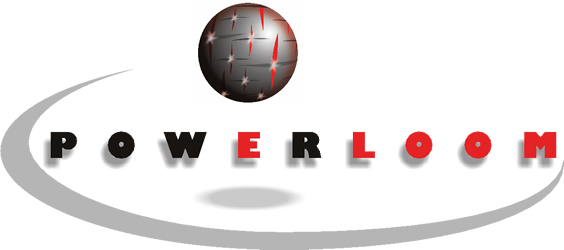 For Immediate Release
Topps selects Powerloom to build internet exchange for trading cards and collectibles
PITTSBURGH, Nov. 22 — The country's leading maker of trading cards and collectibles, The Topps Company, Inc., has chosen Pittsburgh-based PowerLoom, Inc. to build the nation's first true automated Internet exchange for the buying and selling of Topps products.
The deal, valued at $1.2 million, will allow traders to buy and sell Topps cards and collectibles over the Internet instantly, in real time, in the same way Wall Street investors buy and sell stock, thus allowing card traders to realize fair market value for their transactions.
"PowerLoom is proud to be working with Topps. Building Wall Street-style exchanges for e-markets is the next big wave in e-commerce. We believe this effort will forever change the landscape of online trading," said Steve Fischetti, co-founder of PowerLoom.
PowerLoom, along with other market infrastructure and service providers, will create and support an end-to-end trading platform built around its RealExchange™ engine, with PowerLoom playing the lead role. The resulting e-market will be the world's first central exchange for trading Topps cards and collectibles.
PowerLoom's RealExchange™ engine was built by a team of capital market experts and software technologists, some of whom came from Carnegie-Mellon University, internationally known for its software, optimization and artificial intelligence technologies. The engine is flexible and can be adapted to any type of e-market exchange.
Moreover, it is powerful enough to drive an open-ended, automated Internet-based
bid-ask exchange market, where large numbers of on-line buyers and sellers simultaneously view the market and place orders in real time. The engine can instantly match them together or provide the transparency for buyers and sellers to move their orders toward each other, creating a highly liquid market with large transaction volumes. To that end, PowerLoom currently is pursuing the telecommunications bandwidth, energy, automobiles, finance, and re-insurance markets.
About PowerLoom Corp.
PowerLoom, Inc.™ (www.powerloom.com) of Pittsburgh is an Internet infrastructure provider. It develops and markets flexible, modular software tools to enable the construction and maintenance of scalable, automated and optimized multi-dimensional online exchanges.
About Topps, Inc.
Topps is an international marketer of entertainment products, principally collectible trading cards, confections, sticker collections, and comic books. Headquartered in New York City, the company has worldwide distribution, Fiscal 2000 revenues of
$374 million, and employs more than 420 people worldwide.
# # #